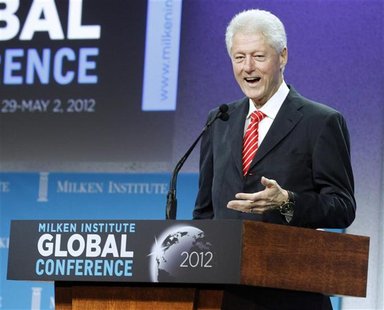 MILWAUKEE (WTAQ) - Friday is the final day that Wisconsinites can cast absentee ballots at clerk's offices for Tuesday's recall election.
Former President Bill Clinton will join Democratic challenger Tom Barrett at an early voting rally at 10 a.m. in Milwaukee. As of late afternoon, the location of the rally had not been announced.
Barrett's campaign announced the rally, saying it would mobilize voters.
Absentee voting has been strong during the past two weeks it's been offered. Barrett faces Republican Governor Scott Walker in Tuesday's elections.
A separate race for lieutenant governor is on the ballot, along with contests in four state Senate districts.
Wednesday, Democratic National Committee chairwoman Debbie Wasserman Schultz appeared with Barrett at a Milwaukee fundraiser – and she met with campaign volunteers in Racine.
Wasserman Schultz said her visit was evidence that national Democrats are trying to help Barrett recall Governor Scott Walker, despite some reports to the contrary. She said the national party plans to spend $1.5 million on Tuesday's contest. And Wasserman Schultz said 21 Obama re-election offices are working full-time on the recall effort.
Republican National Committee chair Reince Priebus called the trip by Wasserman Schultz a "token visit." He said the GOP has made over 2.5 million contacts with voters over the past five months – and they've had an aggressive program to get voters to cast absentee ballots.