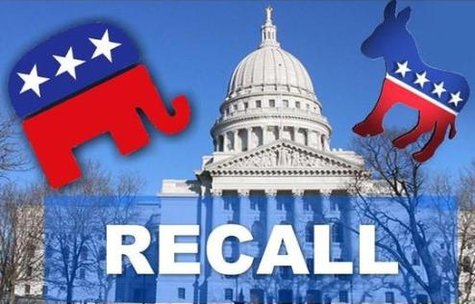 UNDATED (WSAU) Governor Scott Walker's campaign raised almost $6-million in a four-week period ending May 21st. And his Democratic challenger Tom Barrett raised almost $3.5-million.
With Walker's recall election just six days away, finance reports filed yesterday show that both campaigns had about the same amounts on hand, around $1.1-million.
But daily reports of large contributions showed that the Republican Walker had raised an additional $860,000 between last Wednesday and Sunday. And Barrett received an additional $261,000.
As a recall target, Walker can raise unlimited amounts to cover debts incurred before the election was officially scheduled. And his new report shows that Walker continues to bring individual donations of up to $100,000 – well above the normal $10,000 limit that Barrett must follow under normal election laws.
Barrett spokesman Phil Walzak says their campaign is getting tremendous grass-roots support. Walker has now raised a record-shattering $31-million since January of 2011. Ciara Matthews of the Walker camp says it reflects people's enthusiasm for the governor's budget changes that included the near-elimination of collective bargaining for most public unions. That's the issue which spurred the recall effort in the first place.