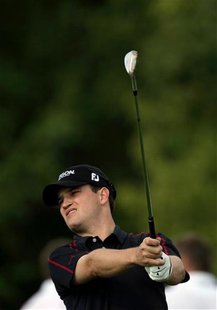 FORT WORTH, TX (WTAQ) - Zach Johnson shot a two over par 72 Sunday, but that was good enough to come from behind and win the Crowne Plaza Invitational in Fort Worth.
He beat Jason Dufner by one stroke.
Madison's Jerry Kelly faded to a 5-over par 75 round Sunday, finishing 6-over for the tournament and 17 shots behind the leader. Kelly finished 57th.
The only other Wisconsin golfer in the field, Mark Wilson, was 4-over par Sunday and 8-over for the tournament. Wilson finished in a tie for 66th place.