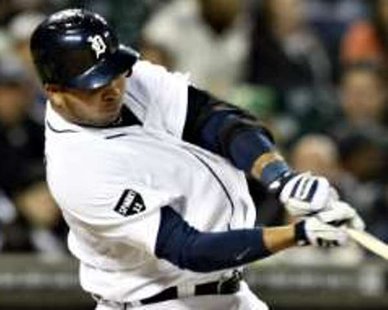 BOSTON, MA (WKZO) - Detroit lost its Memorial Day game against Boston this afternoon. Starting a four-game series, the Tigers (who swept the Red Sox last month on a three-game series) finished out the day with a final score of 7-4.
Despite a thumb injury sustained by Dustin Pedroia in the fifth inning, Boston scored a couple notable double plays, courtesy of Nava and Sweeny. Starting pitcher Doubront gave up two homers to Detroit's Laird and Young, but to no avail for the Tigers.
Following a call dispute, Detroit manager Jim Leyland and third base coach Gene Lamont were ejected, causing the Tigers to play most of the game without them. In spite of this, Johnny Peralta managed to score a two-run homer in the 9th, bringing the end score up a bit.
The Tigers continue their series against Boston tomorrow at 6:45 PM on WKZO 590 AM, though another sweep of the Red Sox is out of the question.