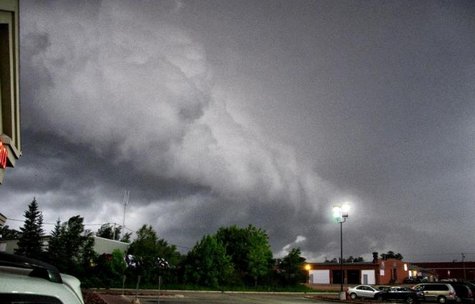 MARATHON COUNTY, WI (WTAQ) - Wisconsin finally had its first tornado touchdown of the year Thursday night.
Ashley Wolf of the National Weather Service said the last time the Badger State made it this late in the year without a twister was in 1997.
Officials said Thursday night's tornado first went down about 2 miles south of Marathon City around 7 p.m. And it was on and off the ground for 5 minutes, heading northeast until it finally went up for good in the town of Rib Mountain, near Wausau.
Authorities have been looking for structural damage from the tornado – but as of late Thursday night, all they found were fallen trees.
Wisconsin Emergency Management said some streets in Eau Claire were closed Thursday, due to downed trees and power lines. And the strong winds brought down a radio station tower, which knocked several stations off the air.
Meanwhile, the lack of tornadoes in 2012 has been a real relief for Wisconsinites – at least so far. The Weather Service said 84 twisters touched down in the state over the last 2 years – just one short of the total for the previous four years.
Wisconsin had 38 tornadoes in 2011. The state's record is 62 in 2005.