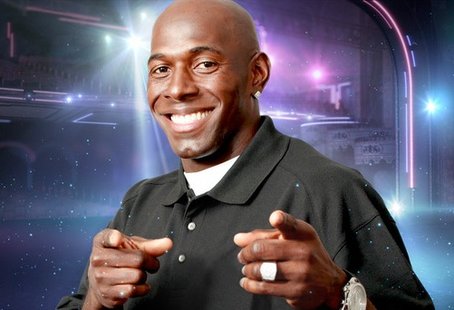 MADISON, WI (WTAQ) - The Wisconsin DOT scored a real coup when they got Donald Driver to star in public service announcements for the annual "Click It or Ticket" seat belt campaign.
Driver – the Packers' all-time leading receiver – is fresh off his victory on "Dancing With the Stars" this week.
Now, the question is whether Driver will convince motorists into buckling up this holiday weekend. If the state's hottest celebrity doesn't win you over, maybe an expensive ticket will.
While adult seat belt tickets are just $10 fines, State Patrol Major Sandra Huxtable says it costs a lot more if you're caught not buckling a child into the proper safety seat. That penalty is $175 for the first offense, and over $200 the second time.
Huxtable says the state's traffic death toll is higher than a year ago – and many of those deaths could have been prevented by using seat belts.
The "Click It or Ticket" campaign continues through June 3rd. Officers from almost 400 law enforcement agencies are on a more intense lookout for unbuckled drivers and passengers.