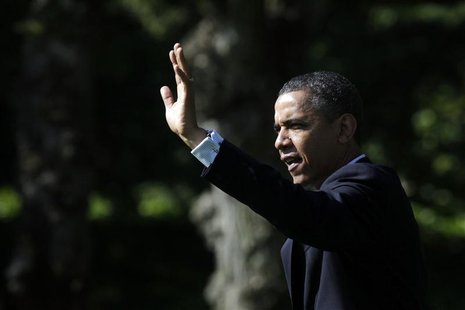 WASHINGTON D.C. (WTAQ) - President Obama – who was a vocal critic a year ago when Governor Scott Walker limited public union bargaining – has been virtually silent on Walker's upcoming recall election.
And there are rumblings that the president does not plan to visit Wisconsin before the June 5th vote to campaign for his fellow Democrat Tom Barrett.
Walker has around a 5 point lead in most recent polls. Republican National Committee chairman Reince Priebus says Obama knows it would do him no good to speak up for Barrett, while the president is struggling to keep up his own popularity up.
Priebus said Obama realizes he should not be, "tied to a losing effort in Wisconsin when we know he needs to come back in a few months and try to win Wisconsin for the presidency."
Phil Walzak of the Barrett campaign says he'd love it if the president would campaign for the mayor – but they won't be offended if he doesn't. Walzak said, "We totally understand (Obama) has got an election of his own. He has a serious set of responsibilities. We're getting a lot of support from them."
"Them" is the Democratic National Committee – which was called on the carpet by some for not doing enough to get behind Barrett. But DNC spokeswoman Melanie Roussell says her group is, "fully committed to helping Mayor Barrett win." She said the Democrats have devoted $1.4 million to Wisconsin in this year's election cycle.