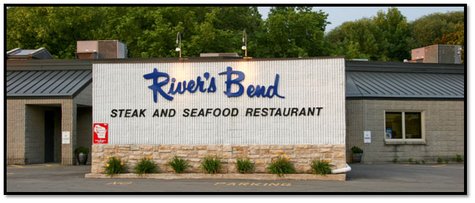 HOWARD, WI (WTAQ) - Money problems forced a long-time Howard supper club to shut down this week.
Officials from Fidelity National Bank have foreclosed on the River's Bend Restaurant at 792 Riverview Drive.
"The bank has been working for a long time to get things worked out with the previous owner," says Fiedlity National Bank President Thomas Hegeholz. "The bank's actively seeking a new owner/operator and we will get one in there as soon as possible because we realize the importance of this well-known business to the community."
The supper club was opened back in 1974 by current State Representative Karl Van Roy (R-Howard).
"Because I started it, you kind of feel bad that something that you've worked and nurtured for half of my life isn't doing so well," says Van Roy. "There were a lot of people that talk to me and say 'Gee I got engaged there,' or 'I went to my first prom there,' and did all those things through the many years...it was always a good destination place."
Van Roy sold the business in 1998, but continues to live nearby and feels a bit sad to see the place looking empty from the outside.
According to their website, River's Bend described itself as "a traditional Upper Midwest Supper Club with its own unique flare! Affectionately dubbed "The Bend" by loyal patrons and faithful staff, this popular dining establishment serves up a full menu of tantalizing cocktails, classic American cuisine, live entertainment and breathtaking views, observable from our bar, patio and public dining areas."
The previous owner, Jess Senn, could not be reached for comment.