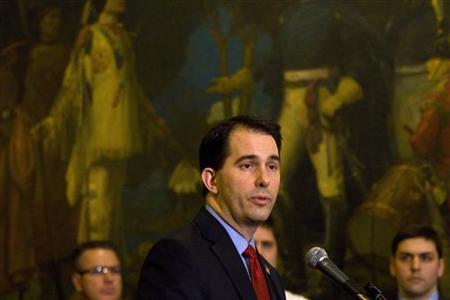 MADISON, WI (WTAQ) - The Walker recall election has brought more attention to a new state law that will practically eliminate state income taxes for many businesses.
Democrat Tom Barrett says it's one of the measures he might try to roll back if he manages to defeat Republican Governor Scott Walker on June 5th.
The Madison Capital Times' Web site has a long story Wednesday about the new tax breaks. It points out that the law has never received major news coverage – even though it could be one of the biggest shifts in state tax policy since Wisconsin first adopted the income tax in 1911.
State income tax rates for manufacturing and agricultural output in Wisconsin would be phased out by 2016. And those tax credits which are not used can be counted against other income like stock dividends, and can be carried over for up to 15 years.
The Cap Times said some large manufacturers don't even know about the tax break – and the state's Farm Bureau is not sure if it will apply to individual farmers.
The state's largest business group, Wisconsin Manufacturers and Commerce, has hailed the change as a catalyst for the state's long-term business climate. But the Institute for Wisconsin's Future calls it a "total giveaway to the wealthy."
The Legislative Fiscal Bureau says it will cost the state $360 million in revenues over the next 4 years – and $130 million each year after that.
The Wisconsin Democracy Campaign said it was a main factor in a report it released this week, showing that the state's business tax breaks will cost the average family of four $235 next year, and $300 by 2021, as individuals get a bigger share of the state tax burden.