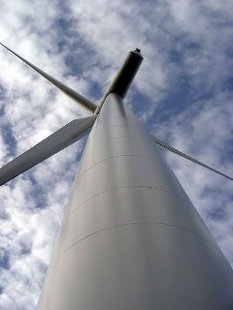 MADISON, WI (WTAQ) - A Madison company has started building a new wind energy farm in Colorado.
RMT Incorporated was awarded a contract to build 42 high-tech windmills at the Colorado Highlands facility in Logan County.
Construction began last month, and the wind farm is supposed to be completed by the end of the year. They're expected to create 67 megawatts of electricity, enough to power 19,000 homes each year.
RMT is a subsidiary of Alliant Energy of Madison, which also owns Wisconsin Power and Light.
Alliant is trying to sell RMT, saying there's too much uncertainty over the future of government clean energy policies. But for now, the company's going full tilt.
It's building 7 wind farms this year with a total output of 555 megawatts. Wind developers are hustling to build new facilities so they can take advantage of special federal tax credits which are due to expire at the end of this year.