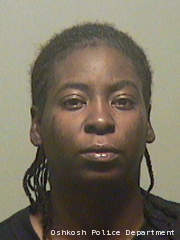 OSHKOSH, WI (WTAQ) - Police in Oshkosh need your help finding a woman wanted for forgery and fraud.
Authorities say Jezelle Evans is wanted for questioning in an investigation by the Oshkosh Police Department. Evans also has two outstanding felony warrants in Outagamie County.
Police believe Evans may be in the Green Bay, Appleton or Menasha area.
Anyone with information about Evans' whereabouts is asked to call Oshkosh police at (920) 236-5700.