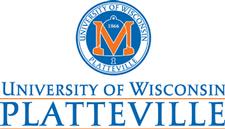 PLATTEVILLE, WI (WTAQ) - Being a mother of five kids is tough enough.
But being a mother of 5 kids while becoming the valedictorian at UW-Platteville – well, that's really tough.
32-year-old Cherith Dilley spent two years at Platteville, completing a degree in psychology with a minor in criminal justice. And she'll graduate with her class's top honor at her commencement ceremony Saturday.
Dilley leaves with a perfect 4.0 grade-point average – which she achieved while commuting an hour each way from Blue River, taking her classes during the day, getting home to shuffle her kids to their activities, and then studying.
Her husband Shane helps with the 5 youngsters, ages 6 to 13. Dilley said she always had a desire to go to college, but she also wanted a family – and those two just happened backwards.
School officials say it's rare for a non-traditional student to be the school's valedictorian. After graduating, Dilley plans to start a child protection internship with the Richland County Health and Human Services agency.