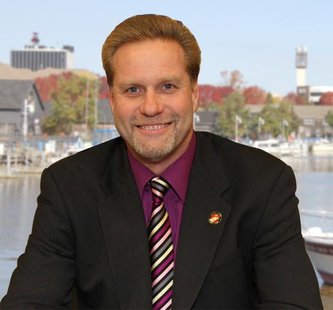 SHEBOYGAN, WI (WTAQ) - Former Sheboygan Mayor Bob Ryan has pleaded not guilty to two misdemeanor sexual assault charges.
He made his first appearance Monday in Sheboygan County Circuit Court, after he was charged last month.
Ryan is accused of grabbing a woman's breasts twice at a bar in Elkhart Lake last July. It was part of a three-day drinking binge that Ryan admitted having – and it spurred the former mayor's opponents to seek a recall election. He lost that election in February to current mayor Terry Van Akkeren.
Monday, Ryan was freed on a $1,500 signature bond, on the conditions that he maintain absolute sobriety – and that he not have contact with the alleged victim. A two-day trial was scheduled for August 18th and 19th.
The alleged sexual assault incidents were uncovered as part of an investigation by the Common Council last year into the possibility of removing Ryan from office for 3 alcohol-related episodes during his term, including the Elkhart Lake binge.
The recall election averted the need for Council action.