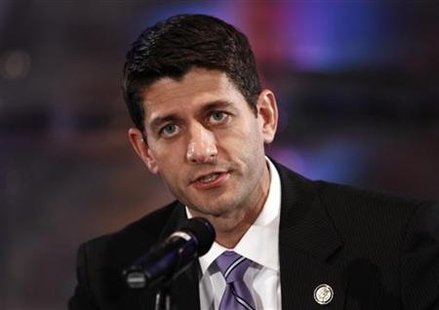 JANESVILLE, Wis. (WSAU) – U.S. House Budget Chairman Paul Ryan got a standing ovation today as he began two days of listening sessions in his district.
And he continued to downplay the possibility that presumptive G-O-P nominee Mitt Romney would choose Ryan as his vice-presidential running mate.
At Ryan's meeting in Muskego, a man said he appreciated the job the Janesville Republican is doing in Congress. And the man said Ryan should keep his present job instead of taking a V-P invitation. Ryan did not say anything in response.
Ryan has become one of the nation's best-known House members – praised by conservatives and slammed by liberals.
Ryan's trying for a second straight year to push through a federal budget that overhauls Medicare, cuts a number of programs in the safety net for the poor, and cuts tax rates.