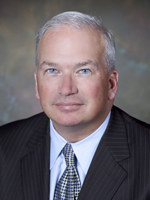 MADISON, WI (WTAQ) - State Senate Republican Leader Scott Fitzgerald has over five times as much campaign money available than the Democrat who's trying to recall him.
New finance reports show that Fitzgerald, of Juneau, has almost $430,000 on hand. His Democratic recall challenger, Lori Compas, has $85,000 in the bank.
Compas, a photographer from Fort Atkinson, raised $100,000 since January. Fitzgerald raised about $230,000 in that same period.
Compas will go against fake Democrat Gary Ellerman in next week's primaries. The general election is June 5th.
Meanwhile, Senate Republican Terry Moulton of Chippewa Falls has about $196,000 in the bank for his recall contest on June 5th. His main challenger, former Assembly Democrat Kristin Dexter of Eau Claire, has around $47,000 on hand.
She raised $102,000 since January, while Moulton raised $118,000.