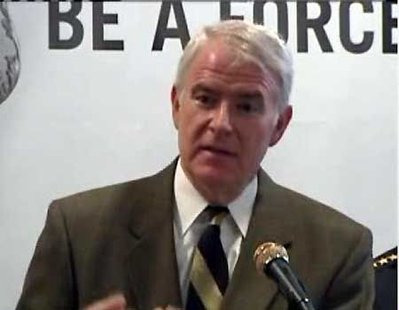 MADISON, WI (WTAQ) - Another Democrat has joined the race in an effort to recall Republican Governor Scott Walker.
Milwaukee Mayor Tom Barrett announced his decision Friday, which could set up a rematch of the 2010 gubernatorial election.
The annoucement comes just 4 days before Barrett faces re-election as Milwaukee mayor.
With Barrett entering the race, the Democratic field is becoming a crowded field. Former Dane County executive Kathleen Falk was considered the favorite after picking up some major endorsements and union backing. Other candidates include state Senator Kathleen Vinehout and Secretary of State Doug La Follette.
The recall election was ordered by the Government Accountability Board earlier Friday, with the primary scheduled for May 8th and the recall election June 5th.