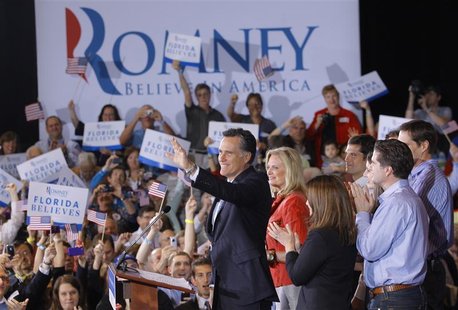 UNDATED (WSAU) Three of the four Republican presidential candidates will criss-cross Wisconsin today, as Tuesday's primary gets closer. Front-runner Mitt Romney will step on Wisconsin soil for the first time, after hitting the phones this week.
Romney has a mid-afternoon economic speech planned at Lawrence University in Appleton, where he's expected to get a key endorsement from House Budget Chairman Paul Ryan. Romney will also be in Milwaukee, Waukesha, Fitchburg, and Muskego the next two days. Rick Santorum will appear today in Hudson, Chippewa Falls, and Weston. Santorum's making his third trip to the Badger State in the last week, hoping to win his first key Midwest industrial state. He's second behind Romney in Wisconsin's major polls and the national delegate count.
Newt Gingrich remains in the Badger State for a second straight day, with three appearances planned in Oshkosh and Green Bay. Gingrich cut back his campaign schedule and laid off a third of his staff this week, as money gets tight. He's third in the state's polls and fourth in the delegate count – but Gingrich vows to stay in the race all the way until the G-O-P convention. Gingrich,
Romney, and Santorum all plan to be at a forum in Waukesha tomorrow put on by the Wisconsin Faith-and-Freedom Coalition.
The fourth Republican candidate, Ron Paul, has no more appearances planned in the state after he held a town meeting last night at U-W Madison.