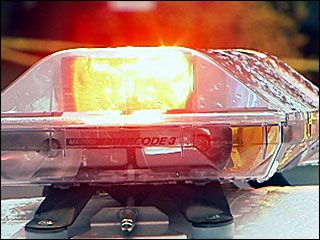 KIMBERLY, WI (WTAQ) - A homeless man has been arrested in connection with the burglary at a Kimberly gas station.
Fox Valley Metro police say he was arrested Wednesday after village employees saw him in Sunset Park. Officers say they identified the man as a suspect from surveillance video of the burglary at the U-Pump Convenience Store at 730 West Kimberly Avenue.
Police had found him sleeping in village parks and ticketed him for having open intoxicants in parks on March 16.
While police continue to investigate a series of overnight burglaries to homes in Kimberly and Combined Locks, officers say there is no evidence linking this man to those incidents.
Anyone with information is asked to call Fox Valley Metro police at (920) 788-7505.