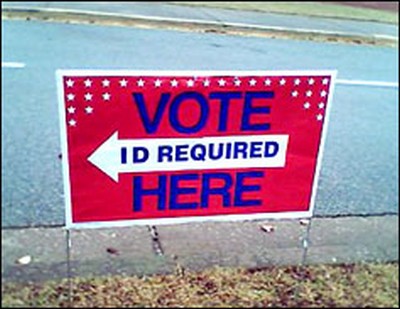 MADISON, WI (WTAQ) - A judge in Madison has okayed a temporary injunction putting the brakes on Wisconsin's new voter ID law.
Dane County Circuit Judge David Flanagan granted the injunction Tuesday, keeping the law from being in play for the state's April 3 presidential primary election.
One of the four lawsuits filed is by immigration rights group Voces de la Frontera and the NAACP's branch in Milwaukee, who argued against the voter ID law in this case. A trial has been set for April 16 to determine if there will be a permanent injunction.
Wisconsin's Department of Justice, who represented the state's Government Accountability Board in the case, didn't comment on the move.
The controversial voter identification law went into effect in Februray.
In a statement released by the Republican Party of Wisconsin Republican Party of Wisconsin Communications Director Ben Sparks said, "This is simply another example of a liberal Dane County judge legislating from the bench to block the will of an overwhelming majority of Wisconsinites.
"Election officials lauded the implementation of the new voter ID law during Wisconsin's February elections and today's decision throws yet another curve ball at local clerks and election officials who have spent the time and money necessary to ensure that this common sense law is implemented on time."