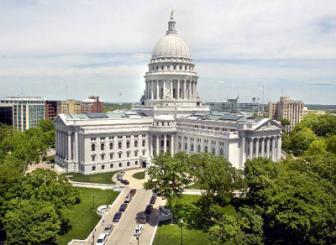 MADISON, WI (WTAQ) - The Wisconsin Assembly will be asked Tuesday to give final legislative approval to lifting the enrollment caps on the state's FamilyCare program.
The Senate okayed the measure last month, after the federal government had ordered last year's limits to be removed.
FamilyCare aims to keep elderly and disabled people out of nursing homes.
Also Tuesday, the Assembly will consider a bill that makes it a felony to offer anything of value to get people to sign recall petitions.
It's already illegal to offer things to get people to sign nomination papers, vote or not vote – and Whitewater Republican Evan Wynn says recall petitions are really no different.
Also, the Assembly is expected to vote on letting people sample homemade beers and wines outside of the homes where they're made.
The state Revenue Department said last year that such tastings are illegal – and that finding caused a homemade brew tasting contest to be canceled in Racine.
Home brewing enthusiasts call the law archaic. But the state's Tavern League says home brewers should have to follow the same laws as the bars do – including licensing requirements and closing hours.