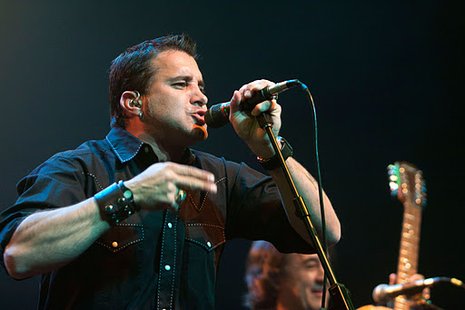 For the last few months, the recently-reunited Creed has been hard at work on their first album in nine years. In an interview with Rolling Stone , frontman Scott Stapp gives fans an update on the band's progress.
"We spent about three to four weeks together jamming and writing new material," reveals Stapp. "We feel five [new songs] have the symmetry and continuity within themselves and will make the record. So if you want to look at it from that perspective, we're halfway there."
Fans may have to wait a while for the new album, as Stapp noted that the band isn't in a hurry to release it. "We're gonna continue to write until we feel we have the strongest, best album we've ever done," said Stapp. "That's our goal. If it takes all year to do that and the album doesn't come out until next year, then so be it."
In other Creed news, the band will kick off their 15th anniversary tour commemorating the release of their debut album, My Own Prison , at the Chicago Theatre in Chicago, IL on April 13.
Copyright 2012 ABC News Radio