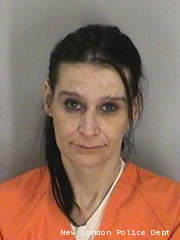 NEW LONDON, WI (WTAQ) - Police in New London have arrested a woman for allegedly stealing a donation box filled with money from a local gas station.
Police say it happened at the Kwik Trip on North Shawano Street around 1:45 a.m.
40-year-old Alison Roe confessed to the robbery following her arrest Thursday, according to investigators.
Police are recommending charges. At this time none have been filed.