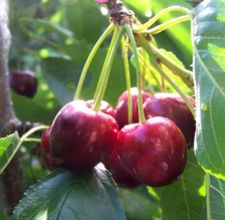 MADISON, WI (WTAQ) - Governor Scott Walker is asking the federal government for two disaster declarations related to farming losses.
In a statement from the governor's office, Walker says hot conditions in March followed by a cold, wet April damaged many crops including Door County cherries and the maple syrup harvest in the North.
The first disaster request involves the entire state's fruit trees. State officials estimate the losses could potentially be as high as 80 percent.
The second request is for maple syrup with losses estimated at 30 percent.
Counties affected are Barron, Door, Florence, Forest, Kewaunee, Langlade, Lincoln, Marathon, Marinette, Pierce, Polk, St Croix, Shawano and Vilas. These requests may open up federal dollars for affected producers.