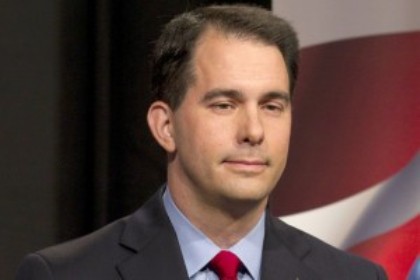 MADISON, WI (WTAQ) - Governor Scott Walker says Wisconsin still will not work to implement so-called Obamacare.
This after the U.S. Supreme Court upheld the federal health law.
Walker says, "I am hopeful that political changes in Washington D.C. later this year ultimately end the implementation of this law at the federal level."
Republicans in Congress and GOP Presidential candidate Mitt Romney have vowed to repeal the law.
In a statement Walker called it a "political remedy" that would lead to less access for care, higher costs and a reduction inaccess to those who need it.
But some groups are calling on Governor Walker to begin implementing federal health reform now.
The liberal group One Wisconsin Now says Walker and Republicans need to, "stop fighting against consumers." In a statement, Deputy Director Mike Browne says, "Consumers now have the law on their side to make sure their premium dollars are used to pay for their care, not to pad insurance company profits."
Citizen Action of Wisconsin Director Robert Kraig says Walker now has a "moral obligation" to enact the provisions.
The state's largest business lobby Wisconsin Manufacturers and Commerce claim the law will hurt businesses. WMC's Kurt Bauer says, "The uncertainty that businesses of all sizes feel continues with today's decision and will be a drag on economic growth."