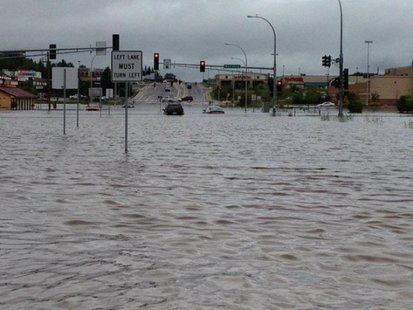 SUPERIOR, WI (WTAQ) - Flood damage in Duluth is expected to top $100 million, with standing water still causing problems on the city's west side.
Superior isn't problem free yet and local officials are anticipating a visit from Wisconsin Governor Scott Walker next Tuesday.
About 500 homeowners in Douglas and Bayfield counties have suffered significant damage to structures according to state Senator Bob Jauch.
It's expected to take $3.5 to $5 million to repair flood damage done to 14 buildings on the University of Wisconsin-Superior campus.
An estimated 8 to 10 inches of rain fell in Superior and Douglas County over a two-day period last week.