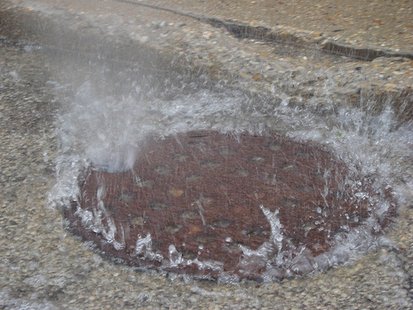 UNDATED (WSAU) Another massive rain storm hit northern Wisconsin last evening. Winter in Sawyer County had five-and-three-quarter inches of rain. Presque Isle in Vilas County had about three-and-a-half inches as of 10 last night, and it was still coming down. The storms carried winds of up to 65-miles-an-hour at Chippewa Falls.
The National Weather Service said scattered trees, branches, and power lines fell in parts of Dunn, Trempealeau, Clark, Lincoln, and Vilas counties. The Wisconsin Public Service utility said almost 570 electric customers were still without power around 5:30 this morning – mostly in the Minocqua and Tomahawk areas.
The storms hit about 12 hours after the Duluth-Superior region was deluged with up to 10-inches of rain. Officials in Superior said many streets were either flooded or washed out. Parts of Douglas County had around 6-inches of rain by early yesterday.
But the heaviest rain, and the most damage, was in neighboring Minnesota. Duluth Mayor Don Ness declared a state-of-emergency and promised to seek federal disaster aid. Governor Mark Dayton will tour Duluth today and offer state help. No one has been seriously injured in the storms. But in Proctor Minnesota, an eight-year-old boy was swept six blocks through a culvert yesterday. He escaped with minor cuts.