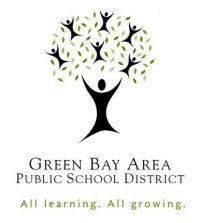 GREEN BAY, WI (WTAQ) - The Wisconsin Department of Public Instruction has released new data which shows the Green Bay Area Public Schools had increased high school graduation rates among minority students.
It also revealed that Green Bay East and West high schools saw significant gains in two graduation categories: four-year cohort rates (students who graduate in four years) and legacy rates (students who take more than four years to graduate).
"This is encouraging news as we look to ensure that all student graduates are college, career and community ready," said Green Bay School District Superintendent Michelle Langenfeld in a statement. "Our staff has been working very hard to increase graduation rates for all student groups. We are definitely trending in the right direction."
Recently released data from the Department of Public Instruction shows Green Bay Area Public Schools have seen an increase in high school graduation rates among minority students.
The most recent data for the 2010-2011 school year shows Legacy graduation rates of district high school students increased by 5.03 percentage points to 86.23 percent. The state's Legacy graduation rate is 90.5 percent.
In the district's Legacy category, Native Americans and African American/Blacks saw the largest percentage point changes from 2008-2009 school year to 2010-2011, increasing 10.8 and 14.9 percentage points, respectively.
An increase was also seen in the regular, four-year graduation rates in the district in 2010-2011. That saw an increase of 2.8 percentage points, ending at 77.7 percent.
However, that number lags in comparison to the state's four-year average at 87 percent.
The legacy rate at Green Bay East (87.11%) and West (86.92%) high schools were up 6 and 6.3 percentage points respectively. Green Bay Preble and Southwest high schools remained stable.
Click here to view district and state graduation data.