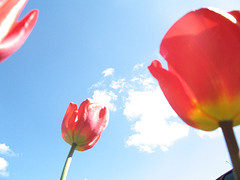 GREEN BAY, WI (WTAQ) - The heat wave is over in most of Wisconsin – and for the first time this week, the mercury is not supposed to hit 90 anywhere in the state.
A cold front is moving out of Wisconsin Thursday morning. And as it moves east, some lingering showers will disappear in the far north and the southeast.
Drier and less humid air is expected to move in sometime Thursday afternoon. Highs are only expected to be in the mid-70's to low-80's statewide.
The mercury hit 95 in parts of southern Wisconsin late Wednesday afternoon, and the heat caused buckling on some major highways in the region during the week.
Milwaukee set a record the warmest overnight low for Wednesday, as it only got down to 77 degrees.
There's a slight chance of showers returning to parts of the state Friday – and another weak front could bring rain to southeast Wisconsin on Saturday.