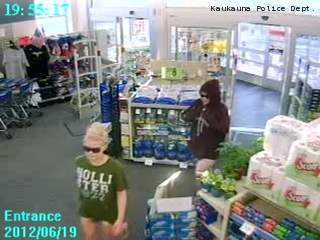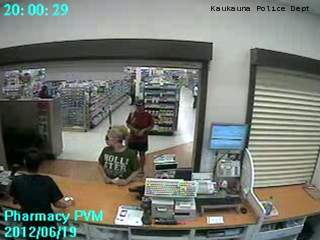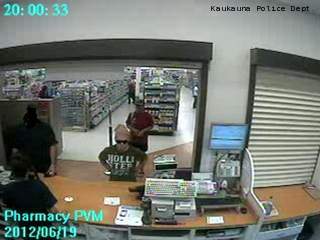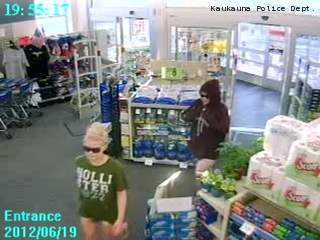 KAUKAUNA, WI (WTAQ) - Police in Kaukauna say they're looking for two women who stole prescription drugs from a Walgreens pharmacy.
Authorities say the two walked into the store at 201 East Ann Street around 8 p.m. Tuesday.
The suspects made a threatening demand for the pharmacist to give them prescription drugs, although they didn't show any weapons. The pharmacist handed over an undetermined amount of drus and they took off.
The first woman was white, 5'2" or 5'3", with bleached blonde hair, wearing a green Hollister shirt, sunglasses, shorts and flip-flops. She had tattoos on the back of her neck on one of her calves.
The other woman was white, wearing a red hooded sweatshirt, sunglasses, shorts and flip-flops. Police believe both were between 18-and-25 years old.
Anyone with information is asked to call Kaukauna police at (920) 766-6333 or Crime Stoppers at (920) 788-9090.