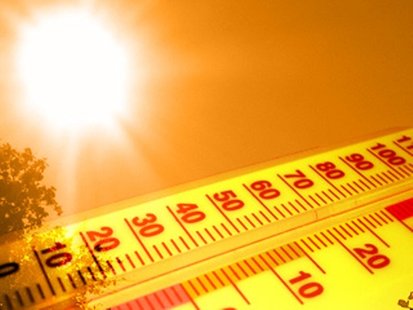 GREEN BAY, WI (WTAQ) - Another hot and humid day in northeast Wisconsin Wednesday is bad news for people working outdoors.
For postal carriers like Bob Ahnan, it's all in a day's work.
"If you wait to start drinking water when you get out here...it's already too late," says Ahnan. "You better start two hours before you get to work."
Ahnan says another key is finding the shade when walking from box to box. He adds that the walking isn't the worst part.
"It gets probably 125 degrees in there (the truck), even though it's hot and sunny outside, it's better to be outside your truck," says Ahnan.
Scott Martens with Martens Services LLC says their workday for landscaping changes.
"We've been trying to do everything in the morning in the morning or early evening just to keep out of the direct sun and the high humidity," says Martens.
Martens has the same advice as Ahnan when you're outside working, stay hydrated with lots of fluids and stay in the shade.
When you've had a route as long as Ahnan has, there are friendly folks who'll bring you some water or ice. They also ask the obvious questions.
"People ask me, 'Boy it's hot, do I wish it was cooler?'," Ahnan says. "I always look them and say, hey at least I don't have to go home and shovel."
The mercury reached 92 in Green Bay on Wednesday, but forecasters expect the temperatures to fall Thursday.