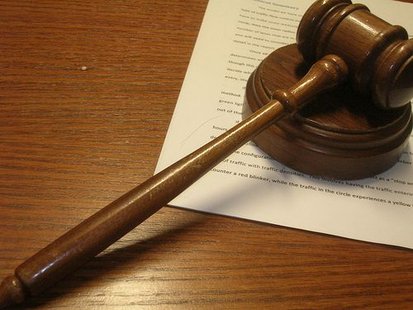 MILWAUKEE (WTAQ) - A 75-year-old Milwaukee man is due in court Monday morning for the murder of a 13-year-old neighbor.
A judge will decide if there's enough evidence to put John Spooner on trial.
He's charged with first degree intentional homicide in the May 31st slaying of Darius Simmons.
According to prosecutors, Spooner thought the youngster burglarized his house and stole $3,000 worth of shotguns. And Spooner demanded that the youngster return the items.
The boy insisted he never committed the burglary – but Spooner allegedly shot Darius anyway, while the youngster's mother had watched.
Spooner had told his aldermen he was sick of a being a crime victim, after he was burglarized previously.
Mayor Tom Barrett has called for an investigation into the way police handled the case. That followed complaints that the boy's mother was questioned excessively, and officers left the home in disarray during their search for weapons.
Darius Simmons was buried during the weekend.