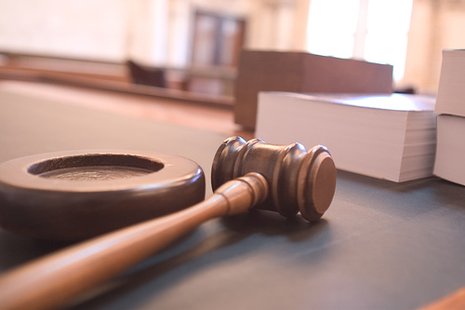 MADISON, WI (WTAQ) - The State Supreme Court says it's okay for law enforcement to search a western Wisconsin woman's body, her car, and her home for weapons anytime, even for no reason.
The order applies to 36-year-old Tally Rowan of Ellsworth, as part of her extended supervision after she was convicted of battery to a police officer.
Rowan claimed that the search provision was too broad, and it violated her constitutional rights. But the Supreme Court unanimously disagreed Friday morning.
Justice Pat Crooks said the searches may "impinge on constitutional rights," but they do not violate those rights.
Rowan got into a drunk driving accident in western Wisconsin in 2008. She had a gun in her car, and she threatened to shoot ambulance personnel who arrived to help her.
At the hospital, Rowan injured the thumb of a police officer who held her down so she could get medication. She also threatened a judge while in jail – and the Supreme Court ruled that Pierce County Circuit Judge James Duvall had properly tailored the conditions of Rowan's extended supervision to the facts of her case.
The court said random searches of prisoners have long been considered constitutional, and that convicted felons on supervision also have, "a severely-diminished expectation of privacy."
But the justices said the searches of Rowan were only limited to looking for guns – and those searches must end when her 3-year supervision period ends.