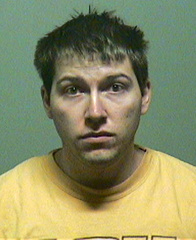 APPLETON, WI (WTAQ) - Three years in prison is the fate for an Appleton man convicted of sexually assaulting an 11-year-old girl authorities say he met online.
During a sentencing hearing Monday, Alan Reh was also placed on extended supervision for 5 years. Reh had pled no contest to two counts of second-degree sexual assault of a child.
Prosecutors say Reh drove to Chicago in April 2011 to meet the girl in an alley near her home.
Police eventually found her in Reh's Appleton apartment, where they say Reh had sexual contact with her.