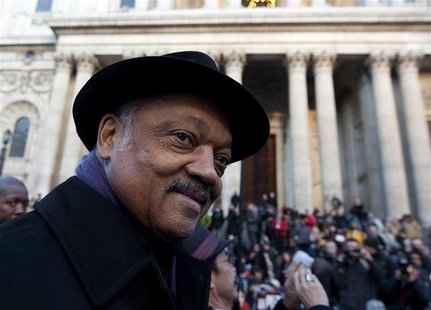 MILWAUKEE (WTAQ) - The Reverend Jesse Jackson fired up Democrats Sunday at a rally in Milwaukee.
He called Tuesday's recall elections a chance to, "protect the gains made over the years." And Jackson had the crowd chanting "Everybody matters. I can vote. I must vote. I will vote."
Union leaders attended the event, as well as elected officials and black, Hispanic, and inner city religious leaders.
Milwaukee House Democrat Gwen Moore was also there to encourage folks to elect Tom Barrett in Tuesday's recall contest for governor.
Meanwhile, Republican Governor Scott Walker showed up at his campaign office in Germantown Sunday afternoon. He asked volunteers to spread the news about his record, and said the truth is, "the most powerful tool we have to win this election."
Lieutenant Governor Rebecca Kleefisch was also at the event, along with Republican National Committee chairman Reince Priebus. The former Wisconsin GOP leader said Tuesday's vote is about electing people who, "know how to make a promise, and keep a promise."
The lieutenant governor's race is on Tuesday's ballot separately, along with those of four state senators. A statewide voter turnout of up to 65 percent is expected.