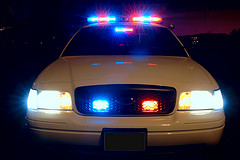 BELOIT, WI (WTAQ) - Sheriff's investigators are waiting for a second round of DNA test results, before deciding whether a 91-year-old Beloit woman was murdered.
Marjorie Sands died at her home last September 18th. And a Rock County deputy coroner first ruled that the death was caused by an accidental blow to the head that was consistent with a fall.
But relatives said it didn't add up. So the family allowed Marjorie's body to be exhumed, and a Dane County pathologist said there were inconsistencies with the original ruling of an accident.
Rock County deputies then began investigating the case as a murder.
Detective captain Todd Christiansen said a first round of DNA tests turned up no significant breakthroughs. The next test results are due in a few weeks.