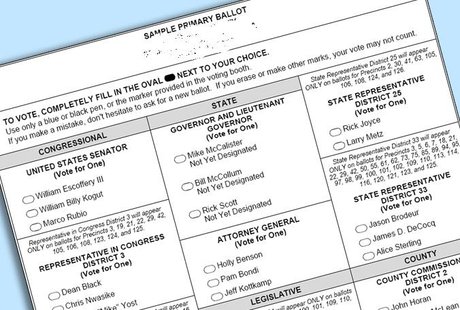 MADISON, WI (WTAQ) - The numbers of absentee ballots in Tuesday's Wisconsin recall elections might end up exceeding the numbers cast in 2010 – when Republican Scott Walker was first elected governor.
The Government Accountability Board said 206,000 ballots were recorded by the time the two-week in-person early voting period ended last Friday. But not all clerks use the statewide computer system that tracks absentee ballot filings – so the final number could exceed the 231,000 early ballots cast when Walker first defeated Democrat Tom Barrett in 2010.
Barrett is challenging Walker again Tuesday, in a recall election triggered by Walker's approval of a law that virtually ended collective bargaining for most public employee unions.
Up to two-thirds of eligible voters are expected to cast ballots Tuesday.
Lieutenant Governor Rebecca Kleefisch is being challenged for recall separately – and there are contests for 4 state senators.