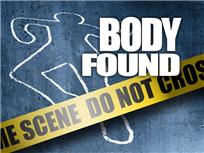 WHITEWATER, WI (WTAQ) - A UW-Whitewater student who was reported missing on Saturday was found dead early Sunday in a limestone quarry.
Walworth County sheriff's deputies continue to investigate what happened to 21-year-old Benjamin Fuder – but they do not suspect foul play.
Fuder was last seen just after midnight Saturday in downtown Whitewater, and he was reported missing on Saturday night.
He was found dead around 6:45 a.m. Sunday at the Whitewater Limestone Quarry just outside of the city.