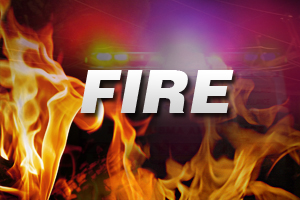 TREMPEALEAU, WI (WTAQ) - A recycling and auto body repair business was destroyed by fire Sunday in western Wisconsin – and its owner said an electrical problem might have been the cause.
Authorities are not sure what started the blaze that destroyed Centerville Recycling near Trempealeau.
Owner Alvin "Rob" Stanislowski was taken to a hospital for treatment of smoke inhalation. His dog Sadie died in the blaze. Two firefighters suffered smoke inhalation and heat exhaustion. One was treated at the scene, and another was sent to a hospital for observation.
Units from a dozen Trempealeau area fire departments were called to put out the fire late Sunday morning. The total damage was around a half-million dollars.
Stanislowski told the La Crosse Tribune he opened the auto body shop 16 years ago, and his family had been in the recycling business for about 35 years.