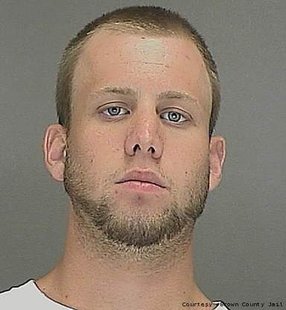 GREEN BAY, WI (WTAQ) - A trial has been ordered for a man police say led them on a high-speed chase through two counties.
25-year-old Kyle Buckles was in Brown County court for a preliminary hearing Monday. He's charged with fleeing an officer and obstruction.
Authorities say the chase began in Oconto County on July 7. It ended in Brown County.
During the chase, a Brown County sheriff's deputy lost control of his squad car, crossed the median and slammed into another vehicle.
The Milwaukee woman driving the other vehicle was taken to the hospital with serious injuries.
Buckles will enter a plea to the charges on August 6.