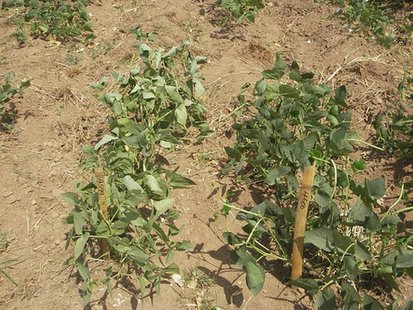 GREEN BAY, WI (WTAQ) - Drought conditions continue to creep northward in Wisconsin.
And the U.S. Drought Monitor says the northern two-thirds of the Badger State are abnormally dry or worse.
All or parts of 20 southern-most counties are in the extreme drought category – the second-worst on the government's scale. They follow a curve with the north edges near Prairie du Chien, Wisconsin Dells, Waupun, and Port Washington.
The severe drought status now stretches as far north as Holmen, Warrens, Plainfield, and Manitowoc.
A small path along the state's mid-section is now in the moderate drought status, with the northern edges near Fairchild, Marshfield, and Appleton.
The abnormally dry category is almost as far north as Ladysmith. It includes Wausau and Green Bay, and stretches into the Door County peninsula.
The past couple weeks brought more rain to Wisconsin, but officials say it has not been nearly enough to relieve the drought conditions.