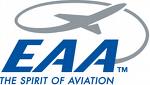 OSHKOSH, WI (WTAQ) - It's "Veterans Day" at the EAA AirVenture Show in Oshkosh.
About 80 World War II veterans will leave the grounds for a day-long flight to Washington as part of the Honor Flight program. They'll see the national World War II Memorial and other monuments before flying back to the AirVenture show – and they'll be honored in a special ceremony Friday evening.
Also Friday, eight Tuskegee Airmen will talk about their World War II memories. And the Commemorative Air Force will stage a re-creation of the attack on Pearl Harbor.
Country singer Phil Vassar will perform at the EAA Friday evening. The show runs through Sunday.