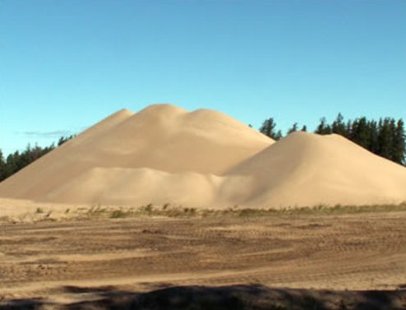 DUNN COUNTY, WI (WTAQ) - A western Wisconsin county is extending a moratorium on frac-sand mining.
The Dunn County Board voted in January to adopt a six-month moratorium that was to end on Tuesday. Wednesday night, supervisors extended it for up to 3 more months, to give more officials more time to determine the health and environmental effects of mining silica sand.
That type of mining has become extremely popular in western and central Wisconsin, because the sand is ideal to help oil and gas companies make their drilling operations go smoother.
Dunn County planning committee chair Joe Plouff said his panel is close to finishing its review of the matter – and it's possible that the extension of the moratorium could be reduced.
Cheryl Merrill of Menomonie urged supervisors not to jump on frac-sand bandwagon until regulations are created for protecting the air, water, and land. But Dale Geissler said current state and federal laws would address those concerns – and the mining could bring lots of jobs to Dunn County.