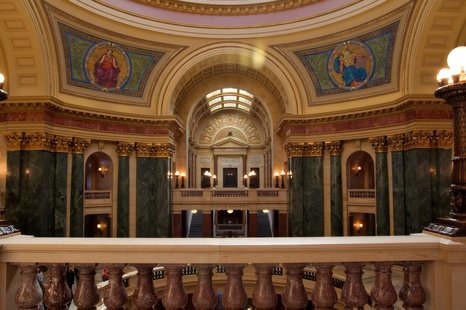 MADISON, WI (WTAQ) - A second freshman in the Wisconsin Assembly says he'll run for a Senate seat that's about to be vacated.
Republican Chris Kapenga of Delafield said Thursday that he'll run for the Senate post being given up by Republican Rich Zipperer of Pewaukee.
Zipperer will become Governor Scott Walker's deputy chief of staff early next month.
Also running is GOP Representative Paul Farrow of Pewaukee.
Walker has yet to schedule a special election. The earliest it could be held is December 6th – and if that happens, a primary could take place November 6th, the same day as the presidential election.
Republicans have held Zipperer's Senate seat for years.