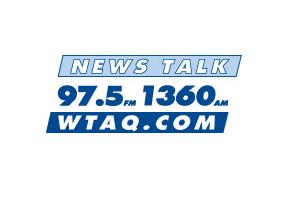 GREEN BAY, WI (WTAQ) - It appears that Wisconsin voters will only get one chance to see the four Republican U.S. Senate candidates debate each other on TV.
Tommy Thompson, Eric Hovde, Mark Neumann, and Jeff Fitzgerald all plan to appear together on August 10th, the Friday night before their primary. Wisconsin Public Television will broadcast the debate statewide, and Wisconsin Public Radio, the Milwaukee Journal Sentinel, and WTMJ-TV in Milwaukee are also sponsoring it.
WISN-TV in Milwaukee also was planning to put together a Senate debate. But it fell through last night, after Hovde could not agree on an acceptable date.
Meanwhile, a radio debate with all four GOP Senate hopefuls will take place next Monday morning from 9 a.m. to 11 a.m. right here on 97.5/1360 News Talk WTAQ. It will also be streamed live at WTAQ.com.