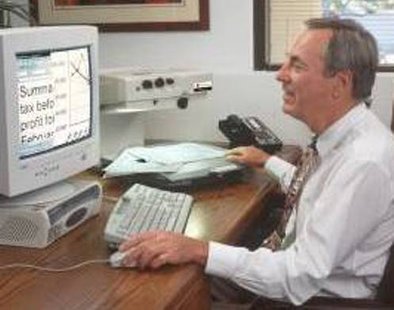 MADISON (WSAU) About 110,000 people and businesses that sold property in Wisconsin last year had their tax I-D's and Social Security numbers posted on a state Web site for three months. But Stephanie Marquis of the Revenue Department said the risk of identity theft is "relatively small." That's because the numbers were imbedded in a report used mainly by real estate agents, property appraisers, and home price negotiators – and it was only downloaded 138 times during the period in question.
State Revenue Secretary Rick Chandler said internal procedures to prevent such breaches were not followed. And he asked his department's lawyers to find out why.
The report had been online since April, and it was removed Monday. Marquis said the real estate professionals who accessed the file probably didn't know the personal information was there – and to get to it, they had to click on an imbedded file. Marquis said no systems were hacked, and no other Revenue Department tax files were affected. She said those affected would soon get letters that offer free credit monitoring for a year.
This is not the first time the state Revenue Department has inadvertently put out personal data. Social Security numbers were placed on the mailing labels of 171,000 tax forms in 2006. Over a year, 5,000 tax forms had Social Security numbers in the address panes. Officials said neither incident resulted in any cases of identity theft. And they've made a number of security improvements since then.