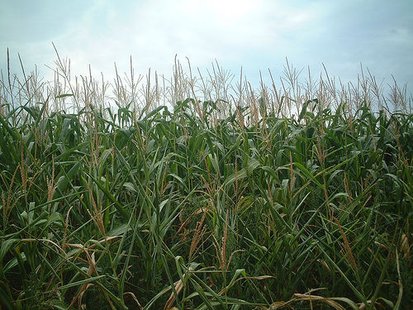 BURLINGTON, WI (WTAQ) - Governor Scott Walker says he'll look for every possible way to get assistance to Wisconsin's drought-stricken farmers.
Walker made the comment Friday after touring two farms near Burlington and Dodgeville.
From a Blackhawk helicopter, Walker was given a 1,000-foot aerial view of the situation. He said cropland that's normally green from the air is actually brown, yellow, and tan in the places where the drought has taken hold.
Dodgeville farmer Kyle Levetzow told Walker he's not sure how he'll feed his 300 dairy cows – or how much it will cost. He said his alfalfa field that's normally two-feet high is just inches tall right now.
The governor has asked for a federal disaster declaration in 23 southern-most counties which are hardest hit by the lack of rain.
Only a slight chance of rain is predicted for the region at least through next Thursday.