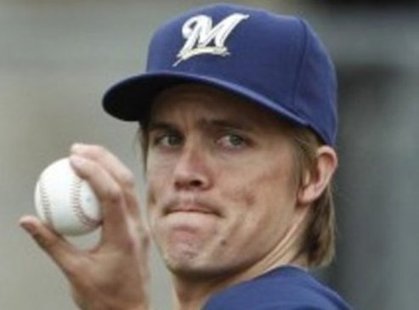 MILWAUKEE (WTAQ) - Milwaukee Brewers' starter Zack Greinke confirmed Friday afternoon that the team made an offer to extend his contract.
But he would not say whether he's thinking about accepting it.
Earlier today, Jon Heyman of CBSSports.Com said Greinke was offered close to what San Francisco starter Matt Cain received last spring -- which was for five years and $112 million.
Greinke said, "Heyman is pretty accurate with what he's saying" – but he would offer nothing else about it.
Greinke missed his last start, after manager Ron Roenicke said the right-hander was "out of whack" after pitching 3 times in 7 days. He's not due to pitch again until next Tuesday night at Philadelphia – and rumors persist that the Brewers might trade him for prospects before the July 31st deadline.