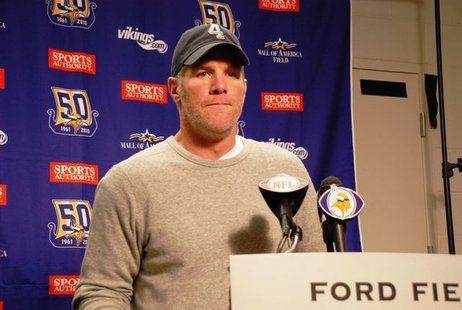 GREEN BAY, WI (WTAQ) - Brett Favre says he has no idea what the future holds as far rebuilding a relationship with the Green Bay Packers.
Team president Mark Murphy says he wants the Packers to retire Favre's number 4 when the time is right, and it's meaningful to Favre.
The former quarterback says the time's not right yet – and he's not sure when it will be. He tells NFL Network that he will have a relationship with the team he starred with for 16 years. But Favre says he's in no hurry, and he wishes the Packers well.
Favre said he doesn't need to have a special day in Green Bay to solidify his career, and people think he's crazy for thinking that way.