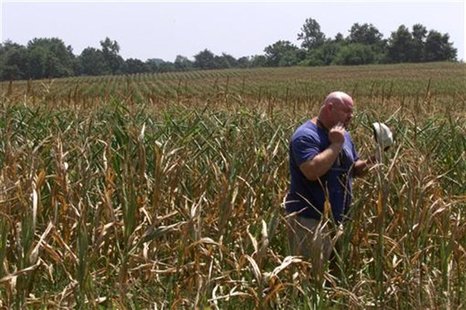 MADISON, WI (WTAQ) - The drought has taken such a huge toll on Wisconsin that almost half the state's corn crop is now in poor-to-very-poor condition. Federal officials said Monday that 43% of the Badger State's corn was in bad shape, as scorching heat and a lack of rain have combined to dry out farm fields – especially in the southern half of Wisconsin.
The National Weather Service says top-soil has dried out. And pastures, range-lands, and crops have deteriorated at a pace rarely seen in the last 18 years.
31-percent of Wisconsin soybeans are also in poor-to-very-poor shape. In Crawford County in the southwest, observers said any precipitation would help but quote, "We are far from out of the woods."
A number of farmers have already cut off their corn, using what they can to feed their cattle. And cattle are so dry, farmers have been leasing space in northern Wisconsin where there's more soil moisture.
In Polk County in the far northwest, observers say the overall crop picture is quote, "looking well."