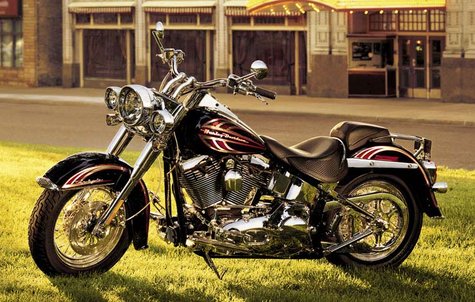 MILWAUKEE (WTAQ) - Milwaukee's Harley-Davidson Museum will host a panel discussion this week on the biker jacket and its rebellious image.
The event is called "Rockers, Rebels, and Runways – the Black Leather Jacket." And it will take place Thursday night at the Harley museum.
Deborah Nadoolman Landis, an Oscar-nominated costume designer, will be on the panel – along with Howard Kramer, the curatorial director for the Rock and Roll Hall of Fame in Cleveland.
The Harley museum is hosting an exhibit this summer on the black leather jacket. It's called "Worn to be Wild," and it features the evolution of the leather jacket from the 1920's to the present.
The display runs through September 3rd.